Oklahoma Gift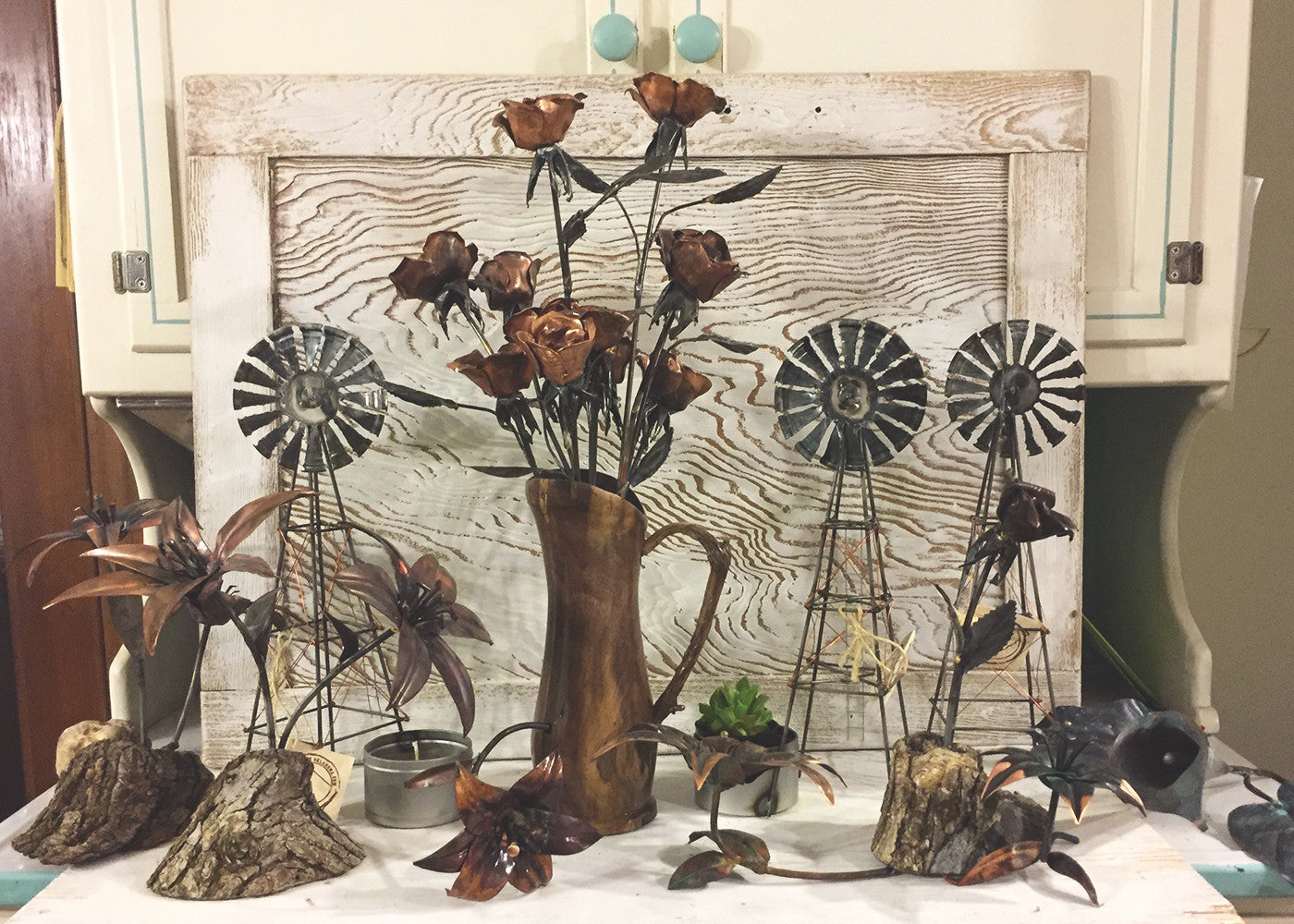 All handcrafted, formed and artistically created.  Each piece is a one-of-a-kind enduring treasure.  The graceful lines were shaped by metal craftsman Doug Lee, one of the Handmade Oklahoma founders.  For twenty years he taught young men and women all things metal and is referred to by some past students as the "Metal Master".  With these beautiful flowers, he offers the combination of his technical and artistic skills.
Perfect for 7th and 11th anniversary gifts of love.  Use as a striking table centerpiece or shelf display.  Perfect for Mother's Day, Anniversaries, Easter and more.
Metal Art
There are no products in this collection.